We believe in growth.
That means, the growth of your business is at the forefront of our mind, always, without exception.
Growth strategies are not a one-size-fits all template document, instead, growth strategies need to be tailored individually for your business to recognise its individual strengths and opportunities. A successful growth strategy must consider your business and its opportunities or requirements.
Our approach to delivering growth always starts with your business: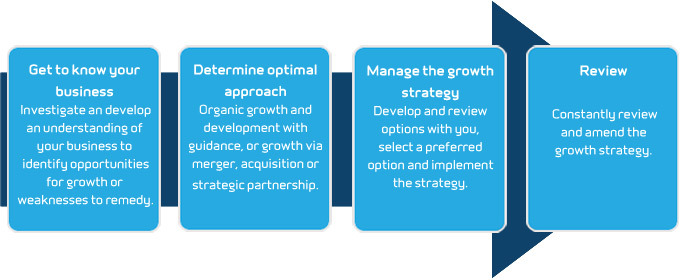 Our team assembles individual specialists in Strategic Consulting, Planning and Implementation with specialists in Mergers & Acquisitions, Capital Raising and Business Valuation. So no matter what the ideal strategy, we can deploy the appropriate resources to help you achieve your business goals.
Hear more about how we can help with: